Visual Workplace provides innovative Visual Communications, Safety Signs, and Solutions
Visual Workplace is focused on providing innovative visual communications to help you create a safe environment within your facility, jobsite or office.  Our new Visual Safety Assessment will guide your team through a complete safety communication audit identifying missing or incomplete visual information.  Creating a strong continuous improvement program that drives safety compliance can be achieved with regularly scheduled assessments.  This tool will help confirm that critical and required visual communications are aligned to your workplace safety goals.
This assessment contains multiple resources for a comprehensive analysis for  developing a Workplace Safety Plan, keeping workers safe as well as driving productivity and reducing costs.
Heat Stress
Color-Coded Safety Sign Guide for OSHA and ANSI requirements
Tips to Get Signs Noticed
Top 10 OSHA Hazards and Violations
Sign Size and Distance Guideline
Sign Material Guide
Watch the Visual Assessment video to help provide insight and direction to create a workplace that has the Visual Communications critical to drive compliance.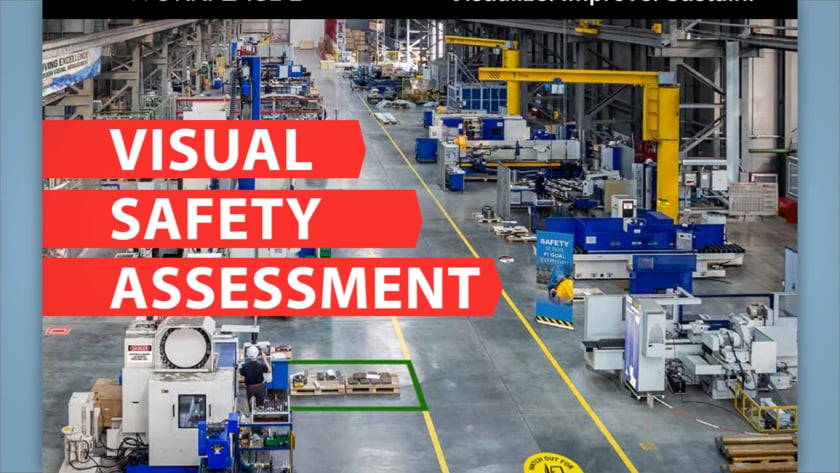 Visual Workplace will work with you to customize your visuals and help you create a safety and efficient facility.